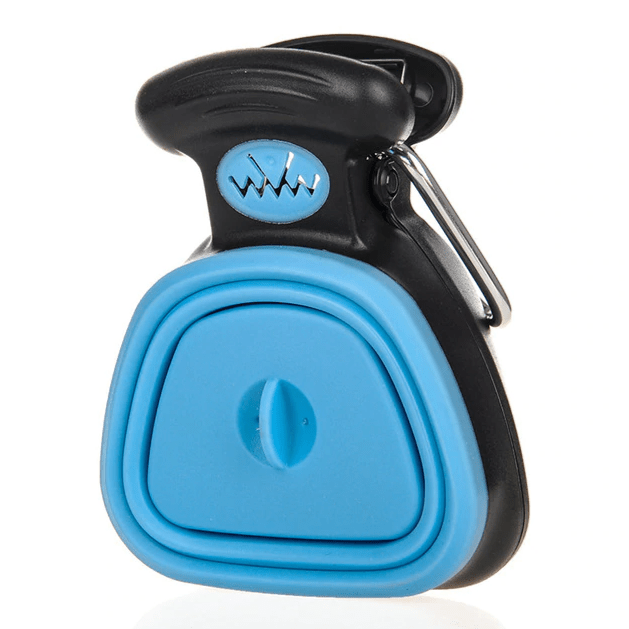 The EasyScooper
Save up to

$15.01
Save

$5.00
Original price
$34.99
-
Original price
$39.99
A MUST-HAVE for Every Dog Parent!

Being a dog parent is a lot of fun, cleaning after your dog is not. Introducing the EasyScooper!  So easy to use, your kids will love using it too!



💩 
You don't have to touch it! 

💩
The EasyScooper is designed to pick up waste from multiple surfaces. Clean-up is a breeze with the non-stick surface and easy to use design. The EasyScooper provides you with all the tools you need to make pet parenting easy! You will never want to go back to your old way again!
✅
PORTABLE
:

 The EasyScooper hooks onto any leash. You won't forget it and you won't have to carry it.
✅
CONVENIENT
:

The EasyScooper has integrated waste bag compartment so you are all set.
✅
EXTENDABLE
:

Backside adjusts in size so you can scoop it all.
✅
EFFECTIVE
:

Remove dog poop and waste from any surface without using your hands. Keep sidewalks and lawns clean!
 FAQ:
Question: What size EasyScooper should I get for my dog? 
Answer: We recommend a medium-sized scooper for dogs that weigh less than 50 lbs(22kg), and a large scooper for dogs 50 lbs(22kg) and up. 
Question: Will the EasyScooper work with the bags I already own?
Answer: Yes, our product is universal and should fit any traditional doggy bag.