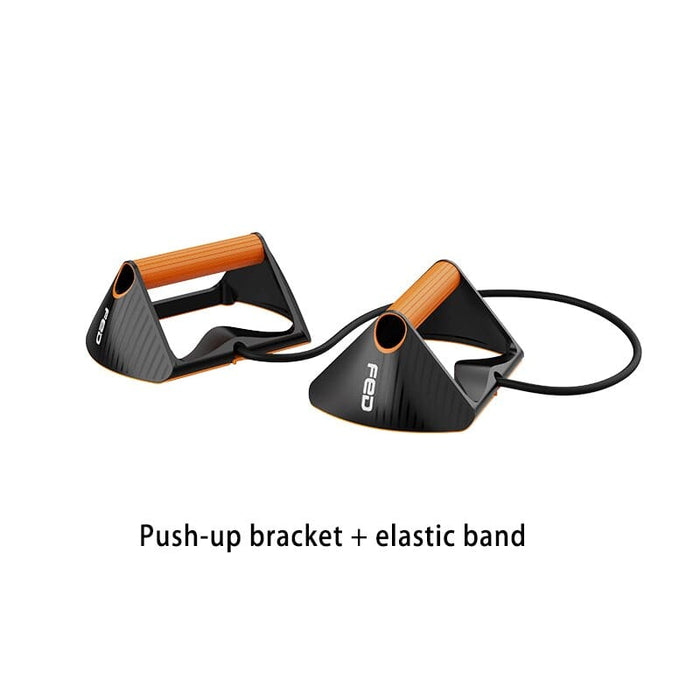 Home Gym Push Up Equipment
Save

$0.00
Save

$-49.99
Original price
$0.00
-
Original price
$0.00
Do you want an all-in-one workout experience? Do you want to achieve the perfect body shape? Look no further than the Home Gym Push Up Equipment! This innovative device offers a variety of exercises, so you can target every muscle group. It's easy to use and provides great results - what are you waiting for? Order your Home Gym Push Up Equipment today!
FEATURES:
Push-up support elastic belt:
Fitness shaping/combination function/safety bearing/original design.
Innovative combination, free switching:
Push-up bracket + elastic belt, new sports CP, function innovation, effectively meet the abdominal, chest, hand, leg, buttock, back, and other muscle group exercise needs.
Push - up a bracket to create an all-round 3D chest muscle:
Push-up training is mainly aimed at the pectoralis major and triceps humerus. By adjusting the position of the push-up bracket, it can stimulate the upper chest, the lower chest, the middle seam of the chest, and the extension of the chest, to create an all-around 3D chest muscle.
Push-up bracket + elastic belt, gameplay upgrade, unlock more training methods:
The push-up bracket features combined with the principle of an elastic band, can effectively achieve strength, flexibility, stretching, and other body movements. Upgrade the training function of the plastic retractor.
ABS triangle bracket, safe bearing, rest assured training:
The frame is made of ABS material, combined with a stable three-dimensional triangle structure design, which greatly improves the stability and load-bearing capacity of the bracket. Only safe load-bearing can exercise at ease.
High-quality TPR grip, fit the body, comfortable and anti-slip:
The holder and the bottom are made of high-quality TPR material. The handle is comfortable and non-slip. The bottom is non-slip and does not hurt the floor
High elastic latex tensile belt, durable, strong break-proof:
Natural latex material, high elastic environmental protection, not easy to break. With two specifications of an elastic belt, to meet different training needs.
Magnetic phase absorption, portable storage:
The bottom of the bracket has done the magnetic force design of the machine, lightly buckle, light and portable, fashion storage, fitness tide person's grade choice.
Free disassembly, non-slip clasp, convenient installation:
Select the appropriate tension rope, put it into the tension rope placement hole, the anti-slip buckle on the card can complete the operation.
The product installation:
1. The first step is to choose the right weight.
2. Second, place the tension rope into the tension rope placement hole.
3. Install the anti-slip clasp on the card.
Exercise whenever and wherever you want:
Push-up support elastic belt is more simple and easy to learn, multi-training, not limited by the time and place, want to practice.