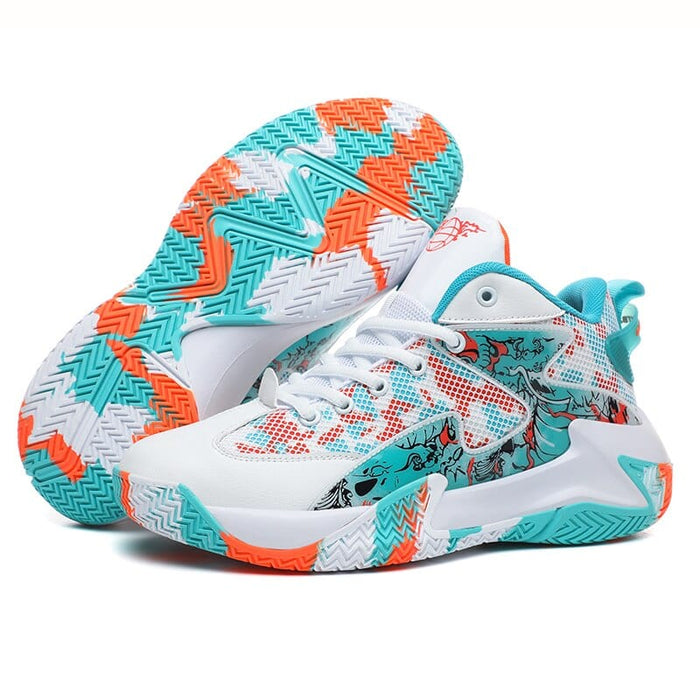 BlazeX 21s
Original price
$52.32
-
Original price
$59.99
BlazeX 21s are the ultimate high-top basketball sneakers that will elevate your game to new heights. With their bright and bold colors, these limited edition shoes are designed to make a statement on and off the court.
Made with premium materials and cutting-edge technology, BlazeX 21s provide unmatched comfort, support, and style. Get ready to turn heads and dominate the competition with these must-have sneakers. 
Superior Comfort: With a cushioned midsole and breathable upper, BlazeX 21s provide exceptional comfort for all-day wear.

Enhanced Performance: The high-top design and superior grip on the outsole allow for maximum stability and agility on the court.

Bold Style: The random bright colors of BlazeX 21s make a bold statement, setting you apart from the competition and making you the envy of your teammates.



Premium Quality: Made with high-quality materials and expert craftsmanship, BlazeX 21s are built to last, ensuring durability and longevity that is second to none.

Versatile Style: Not just for the court, BlazeX 21s are the perfect addition to any outfit, adding a pop of color and style that will turn heads wherever you go. Whether you're hitting the gym, running errands, or going out with friends, these sneakers are sure to make a statement and elevate your look to the next level.
Take your style and game to the next level with BlazeX 21s - order yours today and step up your game.