1. The Hand Massager targets the pressure points in your hand with its built-in air compression and nodes soothing your entire hand and fingers. (3 Levels of intensity)
2.Three intensity levels and two heating levels help increase your blood and oxygen circulation to relieve numb, stiff, and cold hands.
3.The Hand Massager also features 2 hand-size modes. Which allows The Hand Massager to adjust to your hand for a more personalized massage.
Gently Relieve Your Hand Pain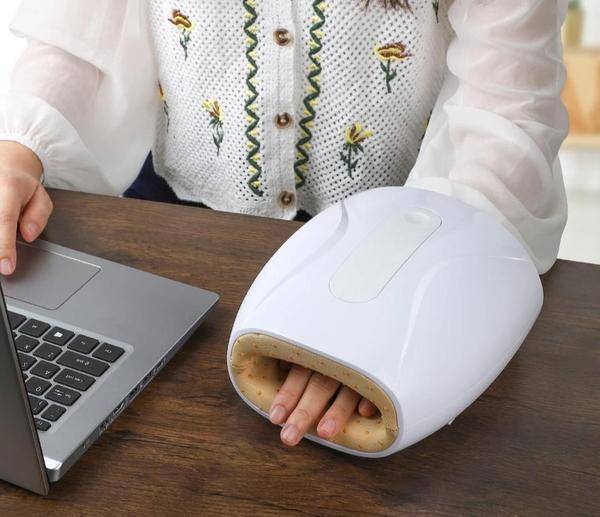 You deserve to be pain-free and get a better nights sleep. The Hand Massager provides a 15 minute gentle massage along with heat therapy that helps relieve numb, stiff, and cold hands by promoting blood circulation. Let us help ease your sore muscles and reduce your hand pain in the comfort of your own home!
Studies have shown that doing a self-massage once a day, may help reduce the pain associated with Arthritis, Carpal Tunnel Syndrome, and Neuropathy.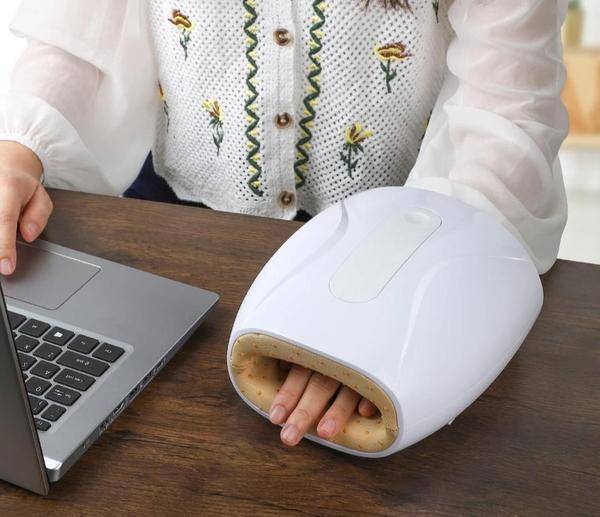 1 x Electric Hand Massager

1 x USB Type-C Charging Cable
Have Questions? Look Here!
Can I wear accessories like rings while using Hand therapy massager?
We do not recommend keeping rings on your fingers.
Will It fit my swollen knuckles or contracted fingers?
Yes, the Hand Massager can fit all swollen and contracted fingers and/or knuckles.
Does It works well on small hands?
Yes, our hand therapy massager works great on both small and big hands.
Does this apply a strong pressure to the area between the index finger and thumb?
It depends on how you fit your hand into the hand massager, you just have to find your own right spot in order to feel the benefits of the massage. .
Does it message top and bottom of hand?
It massages the entire hand. Top and bottom. It has pressure controls so you can have it really tight or with really soft pressure.