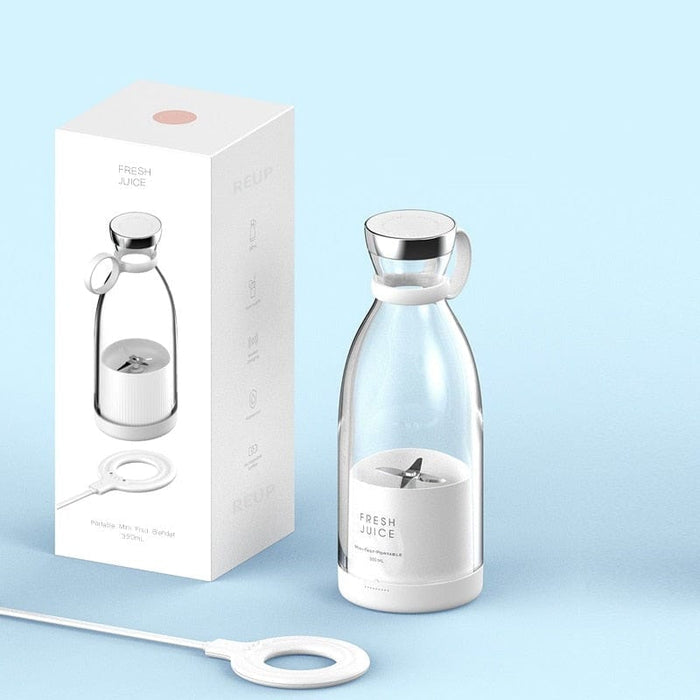 UltraBlend 2.0 by O&H
Original price
$54.99
-
Original price
$75.18
Make Delicious Healthy Drinks On The Go!

Take UltraBlend 2.0 by O&H to work, the gym, or wherever you go! Blend your favorite smoothies, shakes, margaritas, frappés, or baby food without the limitations of a regular blender. You can sip straight from the jar and get your day going!
Say Bye to Additives and Chemical-Filled Juices!
No matter where you are, the UltraBlend 2.0 by O&H can satisfy your cravings for fresh juice, smoothies, and shakes.
Now you can replace artificial juices and sugary drinks with delicious smoothies. Simply push a single button to make your favorite drink and enjoy a wonderful, nutritious beverage.
Helps You Lead a Healthy Lifestyle!
If getting fit and eating healthy are your priorities, then UltraBlend 2.0 by O&H  is your new best buddy ;) With the touch of a button, you can make a variety of drinks and smoothies on the go.
UltraBlend 2.0 by O&H is a low-cost, multifunctional blender that will significantly improve your health and fitness routine.  It is a must-have for anyone looking for the easiest way to incorporate more fruits and veggies into their diet.
Powerful
The 70Watt blender motor is so powerful that it can make 20,000 revolutions per minute.

As a result, it can blend almost everything including frozen fruits, hard nuts, and vegetables with great ease and in seconds.
Blend Ice, Fruits, Baby Food & more!!

Easy To Clean

Never have to do the most annoying part of blending. Bulky kitchen blenders feel impossible to clean, especially when you're in a hurry but our portable blender bottle is quick and easy to clean. 
 Easy Wireless Charging
Charging this compact blender setup it's pretty easy, thanks to the wireless charging station that accompanies it out of the box.
You don't have to deal with those traditional unwieldy cables anymore to make smoothies or fruit juice.
Just click the wireless charging system into place and wait for 2 to 3 hours to get the electric blender fully charged.
Better still, the powerful battery holds enough charge to sustain 15 blends before requiring a recharge.
Specifications:
Product Capacity: 12oz/350ml

 

Product Weight: 1.5lb/490g
Product Size: 3.22in*3.22in*8.5in/82mm* 82mm*218mm
Input: DC 5V-1A
Battery: 2000mAh
Power: 70W
Material: 304 Stainless Steel Cutter Head, Food Grade Material, Safe And Pollution Free
Package include: 1 x Blender + Wireless Charging Station+ Straw