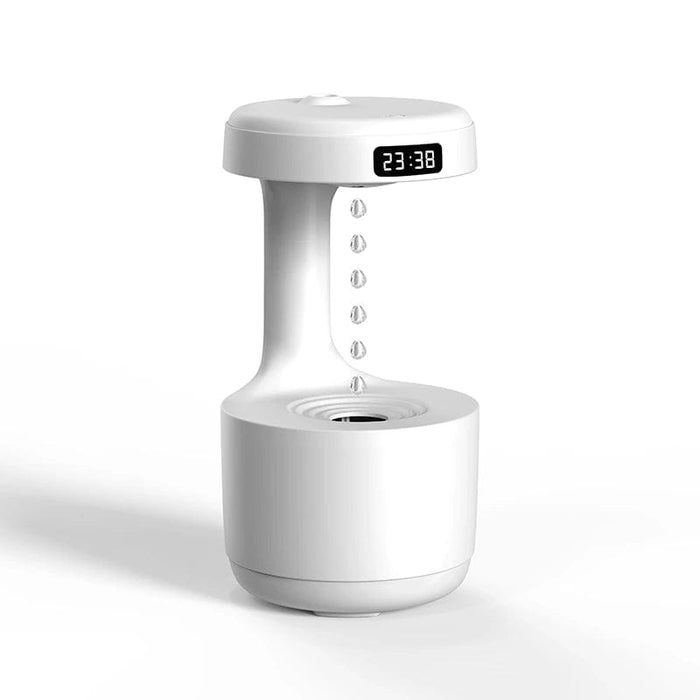 Ultrasonic Anti-gravity Humidifier
Save

$7.73
Save

$7.73
Original price
$49.99
-
Original price
$49.99
Discover a new era of indoor comfort with our Zero-Gravity Humidifier. Merging state-of-the-art technology with refined beauty, this groundbreaking gadget transforms how you craft and relish an impeccably harmonized living space.


Key Features:
Gravity-Defying Design: Witness the mesmerizing allure of the water drop-shaped humidifier as it appears to float gracefully above its foundation. More than just a humidifier, it's a contemporary masterpiece that elevates the elegance of any space.
Advanced Ultrasonic Mist Generation: Step into unparalleled comfort with cutting-edge ultrasonic techniques that seamlessly convert water into a delicate mist. Inhale with ease, enjoy restful sleep, and revitalize your skin in the calming mist surrounding your ambiance.
Silent Functionality: Experience undisturbed peace as the Zero-Gravity Water Drop Humidifier operates silently in the background. Its near-silent performance ensures a serene environment, whether you're at work, leisure, or rest.
Safety with Auto-Power Off: Ensuring your well-being is paramount. The humidifier intelligently turns off when the water depletes, guarding against potential overheating or mishaps.
Hassle-Free Upkeep: With a detachable water tank, refilling and cleaning become straightforward. Maintain your humidifier's prime condition with utmost simplicity.
Elevate your living area now and delve into a novel realm of relaxation. Step into tomorrow, droplet by droplet.

Specifications: 
Power (W): 5w
Voltage (V): 5V
Noise: 36db-45db
Capacity: <1L
Use: USB
Water-shortage Power-off Protection: Yes