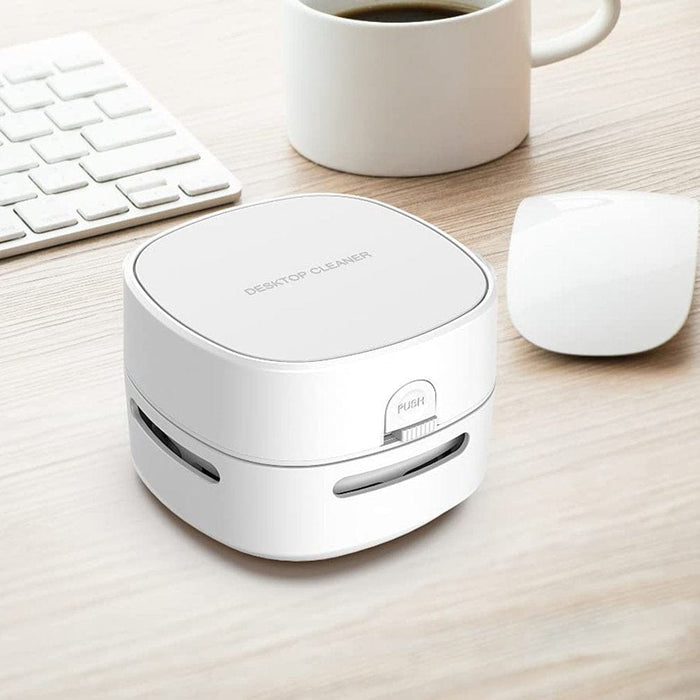 Desktop Mini Vacuum Cleaner by O&H
Original price
$22.98
-
Original price
$22.98
Introducing the Desktop Mini Vacuum Cleaner - the perfect solution for keeping your workspace tidy and organized!
Say goodbye to dust, crumbs, and debris on your desk with this powerful little device. Designed to fit comfortably in your hand, this vacuum is lightweight and easy to use, making it ideal for quick clean-ups throughout the day.
The Desktop Mini Vacuum Cleaner comes with a rechargeable battery, so you never have to worry about running out of power when you need it most. Simply plug it in and let it charge, and you'll be ready to tackle any mess in no time.
It charges conveniently by USB, making it easy to use anywhere, and with its compact size and powerful suction, it's perfect for quick clean-ups throughout the day.
With its sleek and stylish design, this mini vacuum is not only functional but also a great addition to any workspace. It comes in a variety of colors to match your personal style, and its compact size makes it easy to store when not in use.
But don't let its small size fool you - this little vacuum packs a punch! Its powerful suction can quickly and easily clean up any mess, whether it's crumbs from your snack or dust from your keyboard.