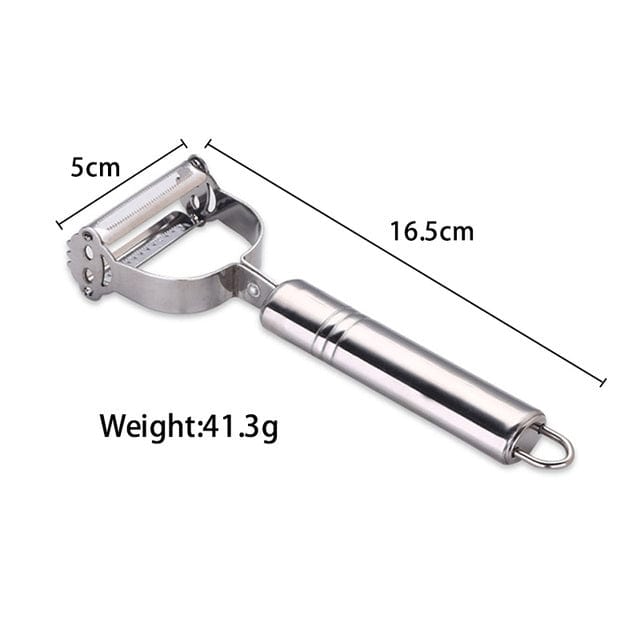 Multifunctional Vegetable Peeler
Original price
$6.16
-
Original price
$8.52
Prepare your meals easier than ever!
Peeling fruit and vegetables with a knife can be difficult. Luckily we invented the Multi-Function Vegetable Peeler, because it makes peeling vegetables much faster, easier and safer.
This stainless steel peeler is exclusively for peeling fruit and vegetables and eliminates the risk of cutting yourself with a knife when peeling.
It peels only the thin outer layers of vegetables or fruit to avoid slicing off large chunks as happens when using a paring knife.
Why do our customers love this product so much?
✔️ Multifunctional: The knife can be used to peel fruits and vegetables.

✔️ Ultra Sharp and Safe: Made of high quality stainless steel and razor sharp blades with anti-cut design.
✔️ Convenient and Healthy: Live healthy and prepare beautiful, tasty and attractive meals for adults and children.
✔️ Higher quality at a lower price: will not rust even after 10 years. You can trust the quality with such a low price.


Specifications:
Material: stainless steel